HEALTH • WELLNESS • FITNESS
For the cost of a handful of chiropractors or physical therapy visits, you can own a high-quality inversion table built by one of the leading suppliers of inversion tables.
Our products are made to last and will help you live the life you want to live – unhindered by your back and body. Using an inversion table for just minutes has a day can have a profound impact on the health and feeling of your entire spine.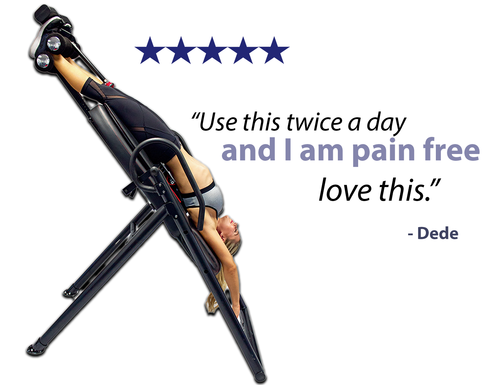 Health Gear Acupressure Beads Therapeutic Heat and Vibration Massage Inversion Table revolutionizes the traditional inversion table with the added benefit of a warming deep tissue massage for faster back pain recovery
This Health Gear Deluxe Inversion Table incorporates the latest in advanced Heat and Massage Therapeutic Inversion Technology along with a premium grade Dura Foam Padded Backrest Support for maximum comfort and support.
The Health Gear HGI 4.4 BX has support for maximum comfort. Unlike other inversion tables made out of plastic, or thin padding, this model incorporates thick comfortable structured foam, and a durable cover to ensure ultimate comfort.
This Inversion Tables are designed to relieve back pressure, elongate the spine, increase blood circulation, reduce negative effects of gravity, promote stretching, improve posture, relieve muscle aches, and relieve stress.
- Glenn Griffin (Founder, CEO)
Sign up with your email address to receive news and sales.