Deluxe Heat and Vibration Massage Inversion Table
One of the Leading Brands in Inversion Tables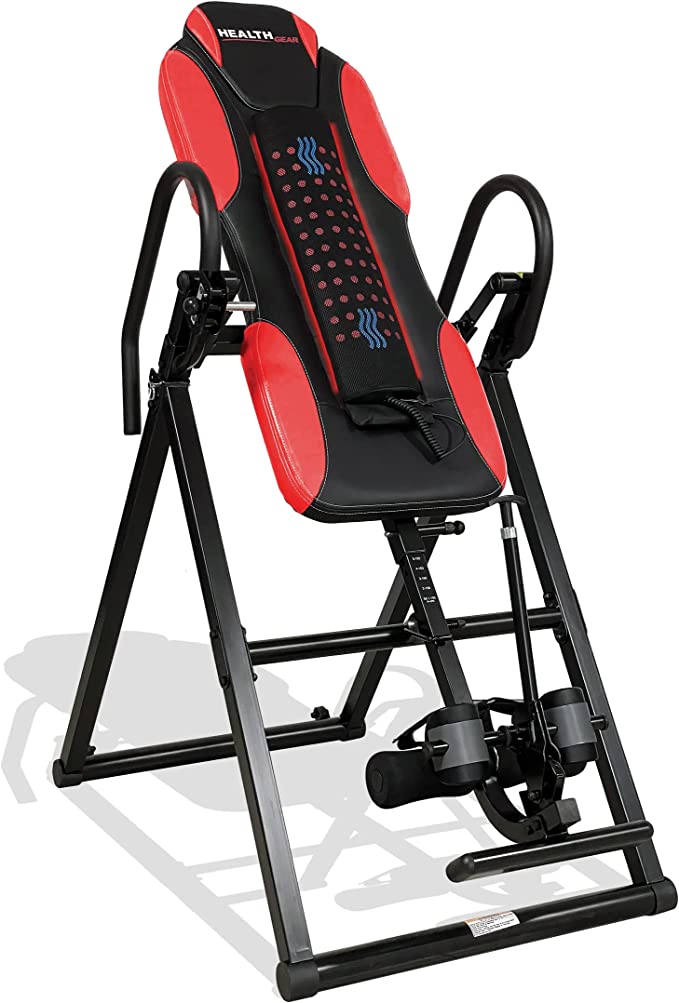 The Health Gear ITM 6400 has support for maximum comfort. Unlike other inversion tables made out of plastic, or thin padding, this model incorporates thick comfortable structured foam, and a durable cover to ensure ultimate comfort. Be on your way to a better back with the Health Gear ITM 6400 Inversion Table.
Built-In and Removable Heat and Vibration Massage Pad

Patented Recessed Adjustable Head Rest Pad

New Patented Ankle Security System includes a Long Extended Ankle Adjustment Locking Device, Rear Foam Rollers, Front Ankle Cups, and Ankle Security Straps for added Safety

Convenient Side Adjustment Pin allows for Uninterrupted Inversion Adjustments from 20, 40, 60 and 90 degree without having to get off the inversion table

Patented Front and Side Frame Locking Systems Allows for Safe and Convenient Storage
Our Inversion Tables are designed to relieve back pressure, elongate the spine, increase blood circulation, reduce negative effects of gravity, promote stretching, improve posture, relieve muscle aches, and relieve stress.65
Health Gear ITM6400 Advanced Inversion Technology With Vibrating Massage & Heat
One of the Leading Brands in Inversion Tables
Extreme Products Group, makers of Health Gear and Body Vision inversion tables, is one of the leaders amongst National Retailers in the health and wellness industry. All units are tested and approved to 50 point safety and performance standards.
Advanced Inversion Technology
Experience and enjoy the benefits of advanced inversion technology. The ITM 6400 provides soothing effects with the removable and adjustable Heat and Vibrating massage pad making it perfect. for relaxing in your bed, office chair, and or your favorite recliner.
Designed and Engineered to Relieve Back Pain
Experience the benefits of advanced inversion technology while enjoying the soothing effects of vibrating massage & isolated heat therapy.
The ITM5500 features ergonomically designed 4 inch memory-style foam backrest with contour fit for extra comfort and support. The adjustable vibrating message pad is also removable & perfect for relaxing in your favorite lounge chair or even in bed.
The convenient 4 position side inversion pin, allows for quick & safe selection of either the 20/40/60/90 degree inversion positions without the use of a lower strap. Sur-lock easy in/out ankle support system with 4 adjustable oversized high density foam leg rollers to prevent calf pinching a& keeps you secure for safe inverting. Foldable space saving design with built in transport wheels.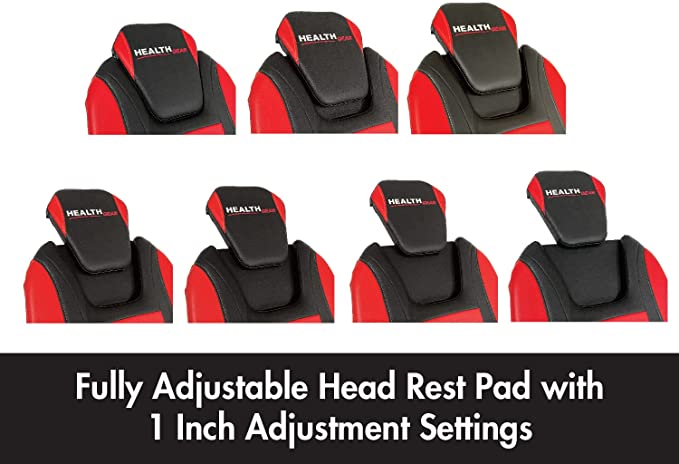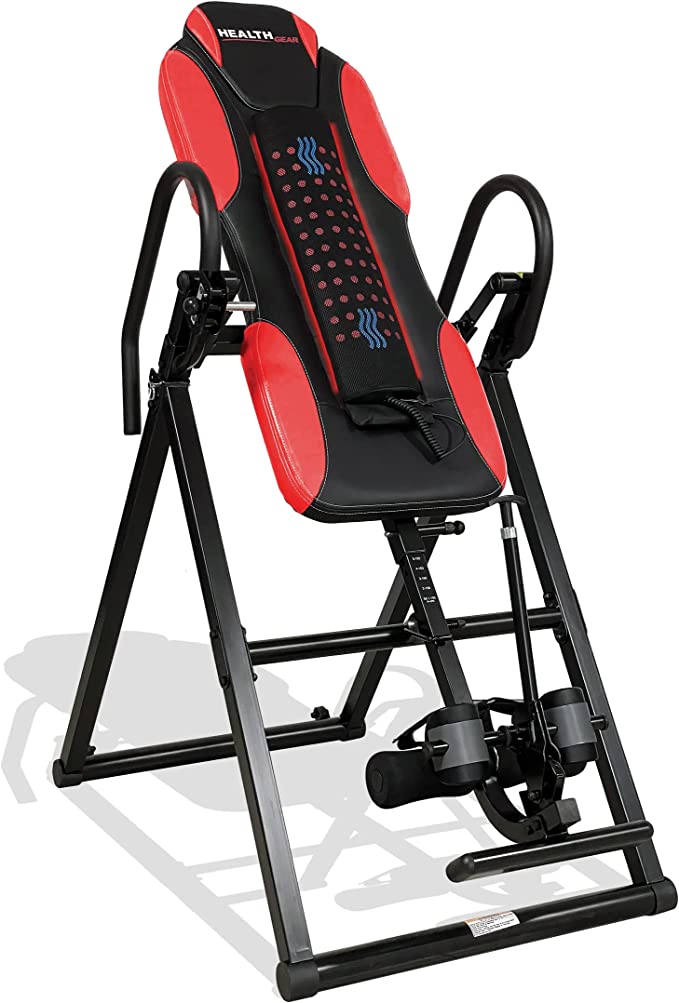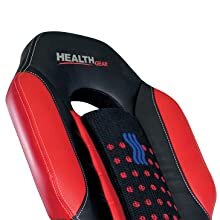 4" OF PLUSH MEMORY-STYLE FOAM
ITM5500 FEATURES ONE OF THE LARGEST AND MOST COMFORTABLE PADS IN THE INDUSTRY. 4″ FOAM ERGONOMICALLY DESIGNED BACKREST WITH CONTOUR FIT PAD PROVIDES THE ULTIMATE IN COMFORT AND SUPPORT.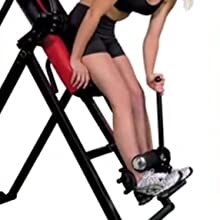 SUR-LOCK EASY IN/OUT ANKLE SUPPORT SYSTEM
EXTRA LONG LOCKING ARM, SO YOU DON'T HAVE TO BEND WHEN ENTERING AND EXITING THE TABLE. OUR ADJUSTABLE, HIGH DENSITY FOAM ROLLERS ARE DESIGNED TO COMFORTABLY SECURE YOUR LEGS WHILE INVERTING. THE OVERSIZED PADDING INSURES THE BACK OF THE CALF WON'T FEEL A HARSH PINCH.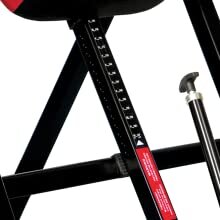 TAILOR THE INVERSION TABLE TO YOUR HEIGHT AND WEIGHT WITH THE EASY TO ADJUST HEIGHT ADJUSTOR ROD.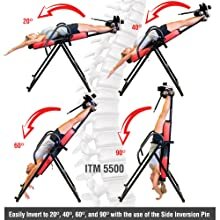 4 POSITION SIDE INVERSION PIN SYSTEM
THE CONVENIENT 4 POSITION SIDE INVERSION PIN, ALLOWS FOR QUICK AND SAFE SELECTION OF EITHER THE 20/40/60/90 DEGREE INVERSION POSITIONS WITHOUT THE USE OF A LOWER STRAP AND WITHOUT HAVING TO EXIT THE UNIT COMPLETELY.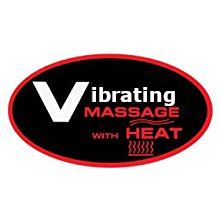 DELUXE HEAT & VIBRATING MASSAGE PAD
TREAT YOURSELF TO A COMPLETE THERAPEUTIC INVERSION EXPERIENCE WITH OUR DELUXE VIBRATING MASSAGE PAD. THIS REMOVABLE, DELUXE PAD OFFERS INVIGORATING MASSAGE PAIRED WITH A SOOTHING HEAT OPTION.
PORTABLE COMFORT FOR RELIEVING SORE BACKS
THE VIBRATING MASSAGE PAD IS LIGHT WEIGHT AND PORTABLE AND CAN BE USED WHILE ATTACHED TO THE INVERSION TABLE OR REMOVED FOR RELAXING IN YOUR FAVORITE LOUNGE CHAIR OR EVEN IN BED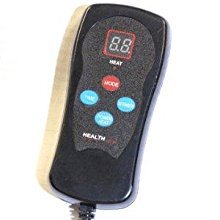 MULTIFUNCTION HAND CONTROLLER FOR EASY MASSAGE ADJUSTMENT
EQUIPPED WITH AN EASY TO USE, INTEGRATED HAND CONTROLLER WHICH ALLOWS YOU TO CUSTOMIZE YOUR MASSAGE BY ADJUSTING HEAT, TIME, AND INTENSITY, WHILE YOU ARE ON AND OFF THE INVERSION TABLE. BUILT-IN STORAGE POUCH FOR REMOTE.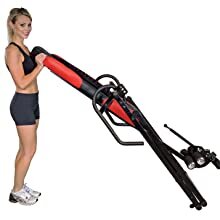 Built in Rear Rolling Wheels for easy Transport and Storage
All Health Gear and Body Vision Inversion tables have built in Rear Rolling Wheels for easy transporting and storage. The days of needing two people to transport, move and store an inversion table are over!
We are constantly working to raise the bar on our products. If you have any questions or concerns about your experience, please let us know.