HEALTH GEAR ITM 8.0 MASSAGE & HEAT PAD, BEST BACK PAIN RELIEF
FROM EXTREME PRODUCTS GROUP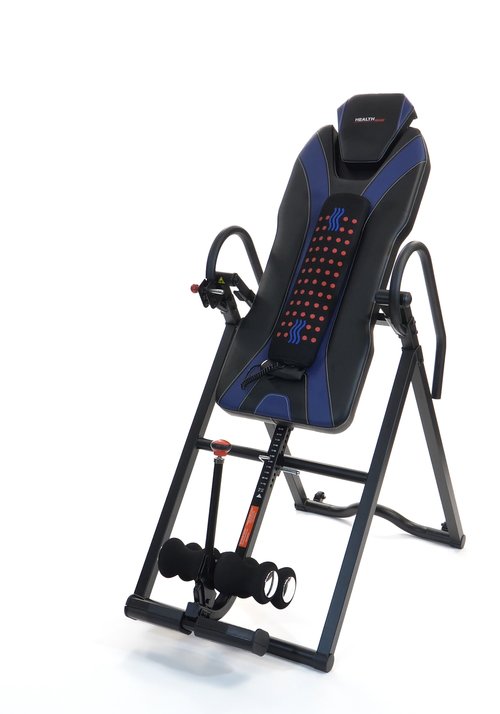 The Health Gear ITM 8.0 has support for maximum comfort. Unlike other inversion tables made out of plastic, or thin padding, this model incorporates thick comfortable structured foam, and a durable cover to ensure ultimate comfort. Be on your way to a better back with the Health Gear ITM 8.0 Inversion Table.
Comfortable padded heat rest pad

Removable heat and massage pad

Fully padded side handlebars

20, 40, and 60 degree inversion pin adjustment

3.5" comfortable back pad

Heavy gauge steel frame

Adjustable height selector

Long handle for easy in and out

Large comfortable foam rollers

Folds for easy storage

300lb weight capacity
Our Inversion Tables are designed to relieve back pressure, elongate the spine, increase blood circulation, reduce negative effects of gravity, promote stretching, improve posture, relieve muscle aches, and relieve stress.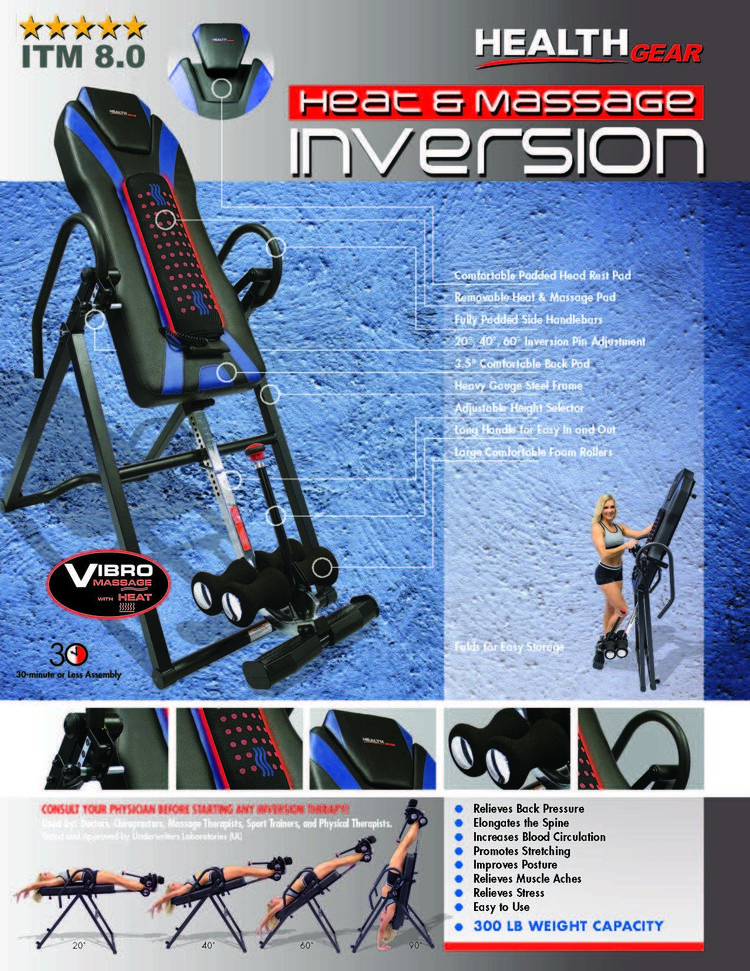 We are constantly working to raise the bar on our products. If you have any questions or concerns about your experience, please let us know.